Roxborough Church stands in the long-historied and faithful reformed tradition. While our beliefs are unique to us, the local church, they remain consistent with the historical understandings of the Church. Roxborough Worship Service: Sundays @ 10:30pm
Roxborough Youth Group: Sundays @ 6:30pm
The Table Food Pantry: 1st & 3rd Wednesdays @ 6:00pm
& Every Thursday @ 11:00am
Wissahickon Worship Service: Saturdays @ 5:00pm
Watch Our Latest Sermon on Psalm 13
Our video sermons are available Sunday Mornings @ 9:00am on Youtube.
We upload our audio sermons weekly on Tuesdays. You can listen to them by clicking below or by searching "Roxborough Church" in your favorite podcast app!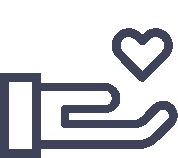 "Whoever is generous to the poor lends to the lord, and he will repay him for his deed."